New film celebrates grassroots rugby in the birthplace of the game
New film celebrates grassroots rugby in the birthplace of the game
A NEW film commissioned to mark the bicentenary of rugby football opens at Rugby Art Gallery and Museum on Saturday - National Sporting Heritage Day.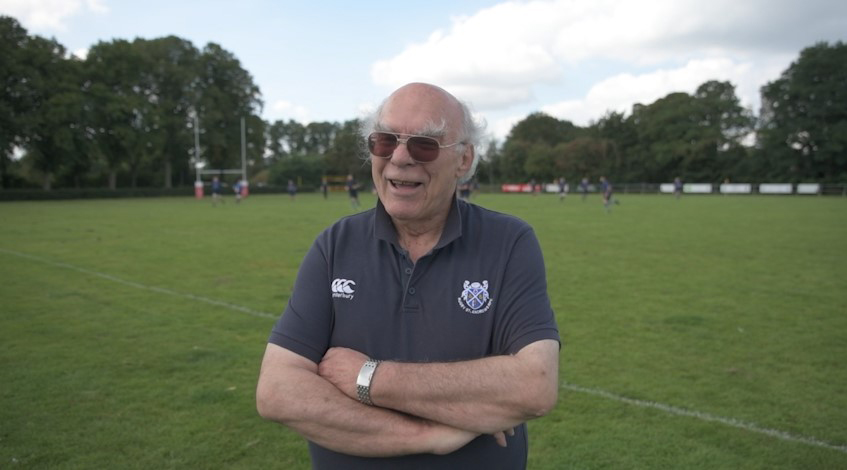 The film features grassroots rugby clubs in the borough and explores the relevance of rugby in the birthplace of the game 200 years on from William Webb Ellis and his infamous "fine disregard of the rules" of football.
Commissioned by Rugby Art Gallery and Museum and funded by a grant from Sporting Heritage, the short film includes contributions from St Andrew's RFC and Old Laurentians RFC, with footage of senior rugby matches, ladies touch rugby and walking rugby.
The film also includes interviews with club members and spectators, revealing the influential role the game plays in Rugby's communities.
Phoebe Hilton, Rugby Art Gallery and Museum's senior learning and engagement officer, said: "We wanted to mark the bicentenary of the game by capturing what rugby means to our communities in 2023 and celebrating the diversity of the players, coaches, club members and spectators who all support the borough's thriving grassroots game.
"Thanks to the grant from Sporting Heritage, we've been able to create a short film which reveals rugby very much remains at the heart of the town 200 years after William Webb Ellis first picked up the ball and ran with it."
Screenings of the film take place in the foyer at Rugby Art Gallery and Museum from Saturday until Saturday 14 October.
The venue's Floor One Gallery currently hosts He Ran With It..., Rugby School's bicentenary exhibition tracing the town's role in the development of the game over 200 years.
The exhibition, which runs until Saturday 4 November, features treasures from the school's archives, including art, textiles, objects and records.
Rugby Art Gallery and Museum's bicentenary celebrations have also included partnering with Rugby School and the Wooden Spoon charity to run a schools art competition.
Earlier this year, pupils were challenged to create paintings inspired by the game, with the winning designs now taking pride of place on a giant rugby ball sculpture on the steps leading to the Art Gallery and Museum.
Organised by Sporting Heritage, National Sporting Heritage Day highlights the work undertaken across the country to preserve and protect our sporting history.
Sporting Heritage, a community interest company, supports the management of collections and research into the history of sport.
For more information about events and exhibitions at Rugby Art Gallery and Museum, visit www.ragm.co.uk